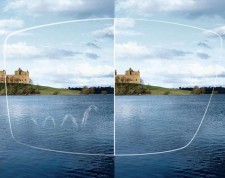 WeeTect has today introduced a multipurpose anti-scratch coating for plastics
Shanghai, June 27, 2016 (Newswire.com) - WeeTect has today introduced a multipurpose anti-scratch coating for plastics. While making this announcement in Shanghai, China, Taylor Lei reiterated the company's commitment to overcome all surface protection challenges.
Like other WeeTect coatings, anti-scratch for plastics features two types of technologies:
By process - either flow or dip coating
Curing technology - either UV or thermo curing.
"Protecting individuals who rely on WeeTect safety products is our top priority and it is the reason we strive to produce quality products that deliver unparalleled performance," said Taylor Lei, WeeTect product manager. "It is for this reason that we have invested in R&D alongside rigorous testing processes so that every individual is assured of his/her safety with the ability to maintain clear surface."
The new multipurpose anti-scratch coating is mainly optimized for polycarbonate and acrylic plastics. This is for both plastic sheets and injected components.
Performance of anti-scratch coating for plastics
This anti-scratch coating for plastics can be used for different applications based on degree of hardness. The end users have the following options to choose from:
General use anti-scratch coating whose hardness is > 1H.
Upgraded anti-scratch coating with a hardness of >3H
Superior anti-scratch coating whose hardness ranges between 8 and 9H.
Thermo

formable

anti-scratch coating
Optical anti-scratch coating
Clearly, this provides limitless possibilities depending on the specific requirements of the applications at hand. Of course, the coating is formulated for both indoor and outdoor applications.
Apart from these, the coating can be used on other optical surfaces with different treatments. That is, you can use it alongside other technologies. These include:
1. Abrasion resistant
2. UV resistant
3. Anti-graffiti or anti-fingerprint
4. Anti-glare
NOTE: The first four technologies can be consolidated with abrasion resistant coating. However, the situation is slightly different when it comes to anti-fog coating.
In this case, you will apply anti-fog on one side of the polycarbonate sheet and anti-scratch coating on the opposite surface. This results in a surface with one side anti-fog and the other side anti-scratch.
"Our new anti-scratch coating is a versatile product you can use with any acrylic or polycarbonate plastics without interfering with the performance of other surface treatments. Whether it is anti-graffiti or UV resistant," added Taylor Lei. "This is exactly what we are looking forward to as a team and we believe the company is on the right track."
WeeTect has also published a list of all applications recommended for the new multipurpose anti-scratch coating. The main applications include: helmet visors, eye protection equipment, face shields, plastic mirror, window films, bulletproof glazing, device screens, displays, signage, picture framing and building parts.
Product resellers and OEM businesses can now order for these anti-scratch coating from the main factory in China.
About WeeTect Material Limited
WeeTect Material Limited's mother company WS plastic lens has been in this industry since 1993. The company has invested in a number of safety gears and anti-fog solutions. By 1998, they had delivered their first 1 million visors besides investing $3 million for a military face shield. WeeTect unveiled different anti-fog solutions for foggy lens, speedometers, instrument cluster and IP cameras.
Contact:
WeeTect Material Limited
E-mail: sales@weetect.com
Or visit our website:
Source: http://www.weetect.com/
Share: